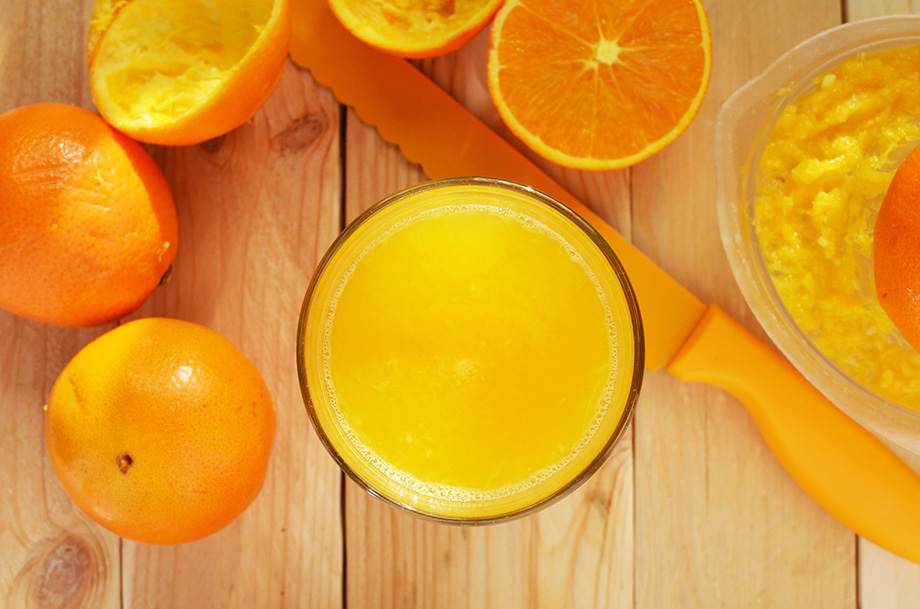 Orange juice has become a popular daily beverage in every family. Oranges contain a lot of nutrients great for human health. They are a rich source of vitamin C - a strong antioxidant to raise the body's resistance, and Potassium - an important nutrient to increase the action potentials of muscles and lower the risks of heart attack and stroke. These fantastic fruits also contain folate to keep red corpuscles healthy and vitamin B6 to boost metabolism.
Orange juice is not only a healthy drink but also a cooking ingredient with various uses.

1. Marinades
When cooking meat and fish, we usually marinate them with wine or vinegar, to add flavors and tenderize meat. If you like a more delicate flavor when tenderizing food, try using orange juice. The acid in it would help soften meat. Try a mixture of orange juice, coriander, soya sauce, ginger and garlic to give delicious flavor.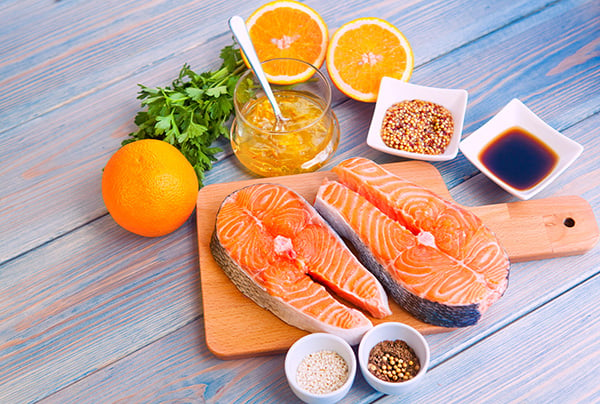 2. Salads
Try substituting salad dressing with orange juice, you'd be surprised. Add a few pieces of orange peels if possible! Orange juice just looks right on fruit salads such as the pitahaya - kiwi - mango mix. This is also a suitable dish to be served with fried or roasted dishes in family meals or in barbecue parties.



3. Ice cube desserts
You are too bored with usual desserts? Think of orange juice. Pour the juice, along with vanilla yogurt, into an ice cube tray, or add some fruits, you'd have spongy, healthy, flavored ice cubes.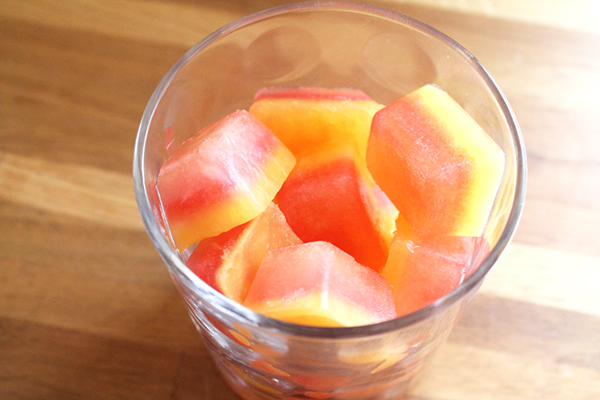 4. Fruit smoothies
Using orange juice instead of milk or yogurt in blending fruit smoothies can give a new, extraordinary yet irresistibly tasty drink.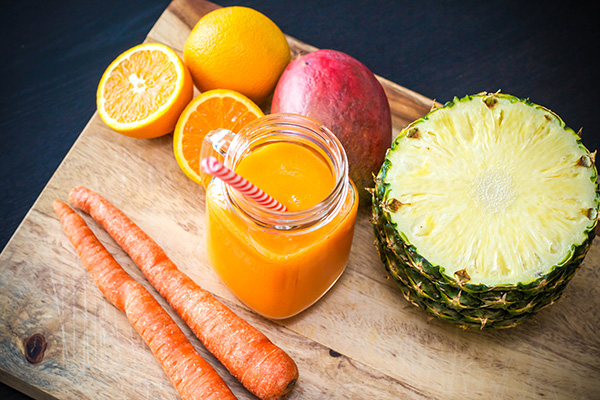 5. Mixed fruits
Try soaking sliced strawberries, mangos and apples in orange juice for about 30 minutes or overnight in the refrigerator. Then you can eat with yogurt, garnish cakes and cookies with them or simply eat with ice. Delicious, especially on hot summer days!


6. Cakes and cookies
Try substituting orange juice for plain water, blended with milk in baking, your sweet dish should have new and special flavor.
7. Scrambled eggs
Recreate this wonderfully simple dish by adding several spoons of orange juice when scrambling eggs, with a few spices to taste. The fresh smell of orange would make the familiar egg dish irresistible.